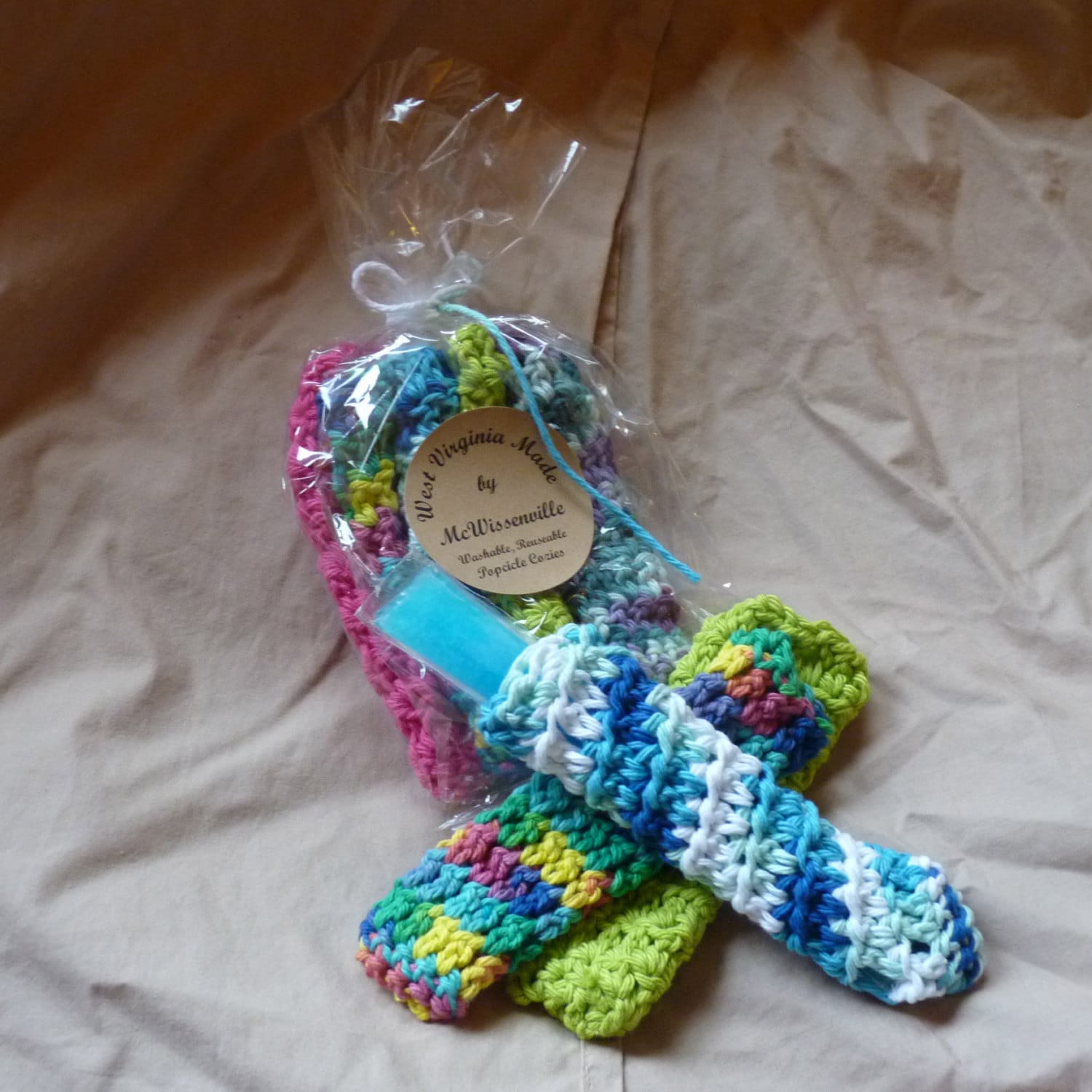 After seeing my pot handle cozies, a friend of mine suggested that I make some popsicle cozies. It took me a few minutes to figure out what she meant. How on earth, I thought, would you cozy up a popsicle? Then, I realized that she meant those ones the come from the store in liquid form and popped into the freezer to make childhood memories for all girls and boys.
I came up with a quick pattern, and viola! Popsicle Cozies! I used my prototype on my adorable test subject and he thought they were the neatest thing ever. In fact, he wanted to cozy his fork at dinnertime that evening.
When I was learning to crochet, another friend told me that you could cozy anything. I now see that she is absolutely correct about that. My husband should sleep with one eye open!